Perch Capital is a specialist company that purchases portfolios.
We're here to help you resolve your account, responsibly.
Why has Perch Capital purchased my account?
When creditors are unable to collect an outstanding balance, many will often decide to sell the account to a company like Perch Capital (part of Perch Group) which specialises in debt resolution. This enables lenders to focus on lending and allows companies like Perch Capital to specialise on supporting its customers to resolve their accounts.
If your account has been sold to Perch Capital, you will have received a welcome letter. This is typically sent by a company called 'ACI-UK' on behalf of Perch Capital in the first instance. The welcome letter is formally called a Notice of Assignment and this will confirm Perch Capital's ownership of your account together with a Fair Processing Notice explaining how your personal data will be processed. Your previous lender should also be in touch with you to confirm your account has been sold.
If I now owe money to Perch Capital, why am I being contacted by ACI (or another company acting on their behalf)?
Perch Capital works with a number of specialist and regulated third parties which manage customer accounts on its behalf. This is normally a group company but may also include specially selected third party companies to provide the best experience and outcomes for our customers. Most of our customers will be initially managed by ACI.
Who is ACI?
ACI is a debt resolution company that is authorised and regulated by the Financial Conduct Authority (FCA). It is a part of the Perch group. They will work with you to resolve your outstanding balance and may ask about your current financial circumstances to ensure they provide you with the most suitable method of repayment or assistance. Please engage with ACI so they can help and support you. Click here to learn more about ACI.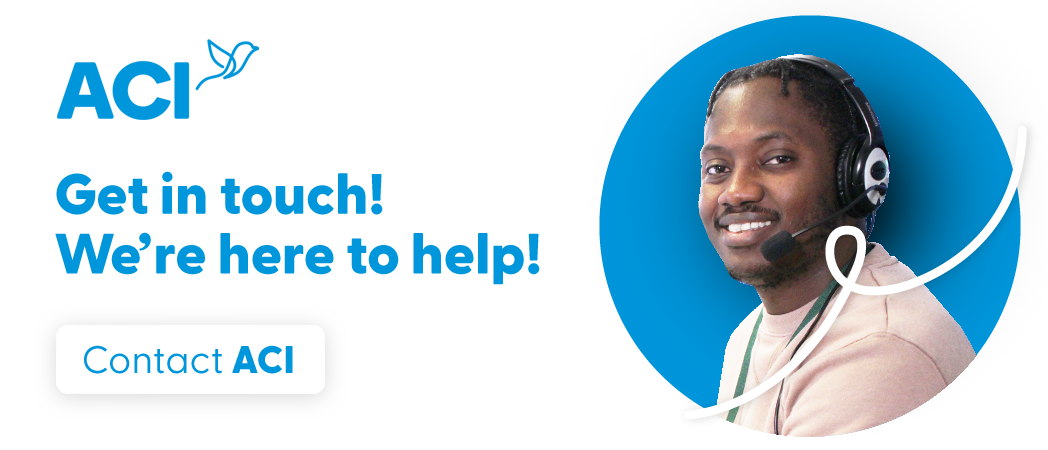 What do I need to do?
Your welcome letter should provide you with clear next steps, but if you are confused please contact ACI or the appointed partner servicer for more information.
How will I be treated?
Our clients only sell debts to us on the basis that we will ensure we continue to provide great service to their customers and achieve great customer outcomes. We will treat you with dignity, respect, confidentiality and transparency.
We're here to help
We understand that people can fall into financial difficulty and that nothing is ever as simple as it seems, but we can only help if you engage with us. As a responsible debt purchaser we and our partner service providers will only ever ask you to repay what you can afford. Please do not ignore correspondence you receive about your account as this could result in the escalation of your account which could result in a County Court Judgment (CCJ) being obtained.
We have a professional team of case managers that want to support you moving forward. Read the recent feedback from some of our customers.
Who is TM Legal?
TM Legal is a firm of solicitors regulated by the Solicitors Regulatory Authority (SRA). It is a part of the Perch group. We or ACI may instruct them to start litigation activities. This is generally when we (via ACI or one of our specially selected third party companies who act on our behalf) have been unable to successfully engage with a customer to resolve their account. Our preference is to always try and work with customers outside of a legal process and even when TM Legal have been instructed on an account it is never too late to engage and agree a way forward to resolve the situation. Click here to learn more about TM Legal.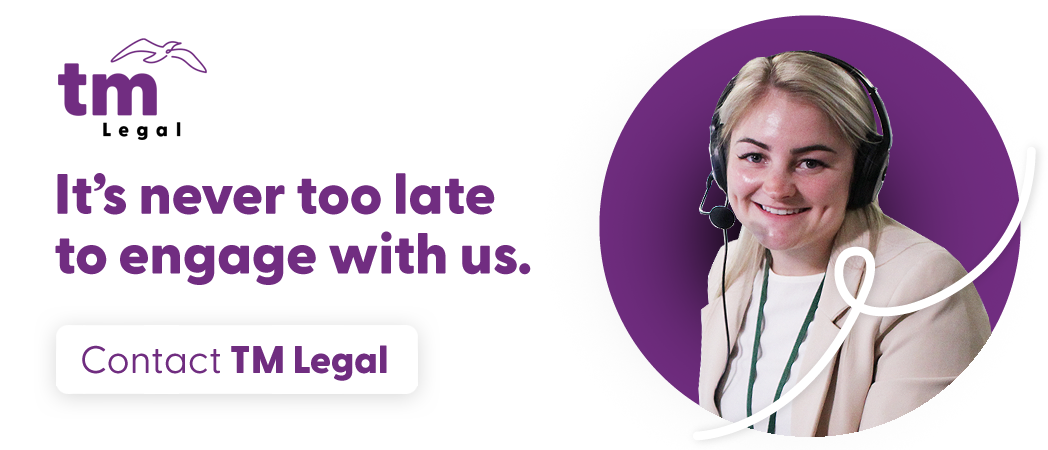 Frequently Asked Questions